Gearing Arrangement: Helical
Output Torque: 10-61900N.m
Rated Power: 0.12-200kw
Input Speed: 45-240rpm
Output Speed: 0.08-261rpm
Model Number: YBKA57
Product name: K series Torque Arm Worm Speed Reducer Used Gearbox for Sale
Model number: KA57
Color: Blue/Sliver or on customer request
Seal: SKF/CTY/CFW or on customer's request
Input/output shaft: Solid or hollow
Bearing: SKF,C&U,NSK or on customer's request
Quality: High precision
Material: HT250
Lubricant: Synthetic & Mineral
Warranty: 1Year
Packaging Details: Carton or wooden cases, or according to the customer's requests
Port: HangZhou.ZheJiang or HangZhou
K series Torque Arm Worm Speed Reducer Used Gearbox for Sale
OBANG produces YB..series gear motors with international advanced level, including YBR series helical gear motors, YBF parallel shaft helical gear motors, YBK series helical bevel gear motors, YBS series helial worm gear motors, YBH series helical gear units, CZPT series bevel helical gear units, Ice cream reducergearbox made in China YBT series bevel steering gears, WP series helical worm speed reducer, NMRV speed reducers and other small parts.
YBK series Helical Bevel Gear Motors
Used Gearbox for Sale
YBK series Foot mounted Helical-Bevel Gear Motors
Products follow the philosophy of modularization and optimization; adopt finite element
analysis method and unique lower noise technology in designing gear, to insure advanced
design. The classification of ratio is so accurate it has millions of combinations to meet varied demand of customers. The process from the material selection to manufacturing is strictly
controlled ——box housing is beautiful and rigid casted by precision control, gear is endurable
by carburizing. Take the flexible manufacturing control (FMC) in the manufacturing to realize
the high precision level and maintenance-free of products.
YBKA57
Gear Box's Usage Field
Gear Box's Usage
1
Metallurgy
1
Agitator
2
Mine
2
Blast fan
3
Machine
3
Hoister
4
Energy
4
Compressor
5
Transportation
5
Petroleum industry
6
Water Conserbancy
6
Air Compressor
7
Tomacco
7
Crusher
8
Pharmacy
8
Plastic extruder
9
Printing Package
9
Conveyer
10
Chemical industry
10
Textile indutry
……
… Helical gearbox promotional items planetary gearbox nema 23 Planetary gear reducer 60 mm for cnc plasma cutting machine …
Power
0.12kw
0.18kw
0.25kw
0.37kw
0.55kw
0.75kw
1.1kw
1.5kw
2.2kw
3kw
4kw
5.5kw
7.5kw
11kw
15kw
18.5kw
22kw
30kw
37kw
45kw
55kw
75kw
90kw
110kw
132kw
160kw
200kw
Torque
10-61900N.m
Output speed
0.08-261rpm
Color
Blue,Silver or as clients' requirement
Material
HT250
Warranty:
1 year
Packing
Plywood Carton Box Or Wooden Cases
Production Flow
Equipment
Packaging & Shipping
Our Services(1) With excellent quality(2) Reasonable price(3) Promise to delivery on time(4) Large output torque(5) Safe, reliable, economical and durable(6) Stable transmission, quiet operation(7) High heat-radiating efficiency, high carrying ability(8) Certificate of quality: ISO9001:2008(9) Every product must be tested before sending(10)Made of high-quality aluminum alloy, light weight and non-rusting(11)Large output torque.(12) Smooth running and low noise.(13) High radiating efficiency.(14) Good-looking appearance, durable service life and small volume.(15) Suitable for Omni bearing installation.
Welcome to us for more details and parameters
Company Information
If you have any questions, Factory Direct Sales GV Series Vertical Gear Reducer Motor Gear Reducer With Motor please feel free to contact me.
Best regards,
Kayla
What Is a Gearbox?
A gearbox is the mechanical system of an automobile that allows a vehicle to change gear smoothly. This arrangement of gears is highly complex, which helps to provide a smooth gear change. In this article, we will explore some of the different types of gearboxes, including the Epicyclic gearbox, the Coaxial helical gearbox, and the Extruder helical gearing. These are three of the most common types of gearboxes used in automobiles.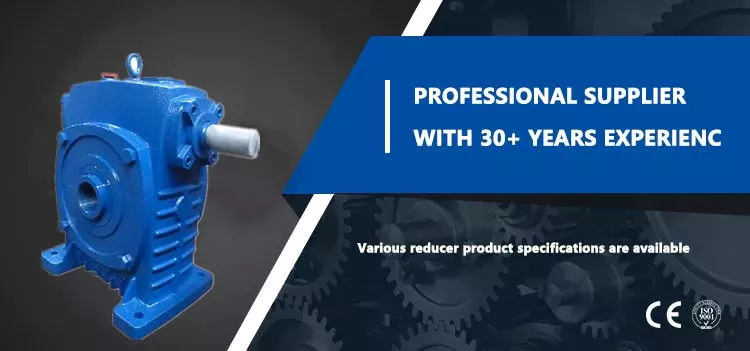 Gearboxes
Gearboxes help drivers choose the appropriate gear for the conditions. A lower gear produces the least speed, while a higher gear gives the maximum torque. The number of gears used in a gearbox varies to meet different demands on the road and load. Short gearing provides maximum torque, while tall gearing offers higher top speeds. These features combine to improve the driveability of a vehicle. But what is a gearbox?
The gearbox has a slew of components, including the bearings and seals. Among these components is the gearbox, which is subjected to wear and tear due to metal-to-metal contact. As a result, gearboxes require close monitoring. Various tests are used to assess the condition of gears, such as corrosion and wear. Proactive tests emphasize wear, contamination, and oil condition. However, there are also proactive tests, such as the ferrous density test and the AN test, which monitor additive depletion and abnormal wear.
The separating force is a key factor for the design of a gearbox. The primary radial measurement point should be oriented to monitor normal forces. The secondary measurement point should be located in the opposite direction of rotation from the primary radial measurement point. The separating force generated by a helical gear set is called tangential force. The primary and secondary radial measurement points should be positioned so as to provide information about both normal and tangential forces.
Manual gearboxes are often manual. The driver can control the synchromesh by using a selector rod. This rod moves the synchromesh to engage the gear. Reverse gears are not synchromesh because they are used only when the vehicle is at a standstill. In older cars, the first gear often lacked synchromesh due to cost or lack of torque. Drivers could still use first gear with a double-declutch.
Coaxial helical gearbox
The R series rigid tooth flank helical gearbox features high versatility and good combination. They have a wide range of motor power and allow for fine classification of transmission ratios. The R series gearbox has several advantages, including high efficiency, long service life, and low vibration. This series of gearbox can be combined with a wide range of reducers and variators. Its size and high performance makes it an ideal choice for applications that require maximum torque and load transfer.
The main feature of a helical gearbox is that it presents a fixed velocity ratio, even if the center gaps are not perfectly set. This is sometimes referred to as the fundamental rule of gearing. A helical gearbox is similar to paper spur gears in terms of radial pitch, since the shafts in the helical gearbox cross at an angle. The center gap of a helical gearbox is the same for both the left and right-handed counterparts.
The EP Series is another popular model of a Coaxial helical gearbox. This series has high torque and a maximum reduction ratio of 25.6:1. It is an ideal choice for the plastic industry, and CZPT offers an extensive range of models. Their center distance ranges from 112 mm to 450 mm. The EP Series has several models with different center distances. In addition to high torque and efficiency, this gearbox has low noise and vibration, and it is easy to assemble and disassemble.
Another type of Coaxial helical gearboxes is the planetary gearbox. They have a high efficiency and power density. Unlike coaxial helical gearboxes, planetary gearboxes have an axis on the same direction as the output shaft. They are easy to integrate into existing drive trains. In addition, they are compact and easy to integrate with existing drive trains. For servo applications, they are another great choice.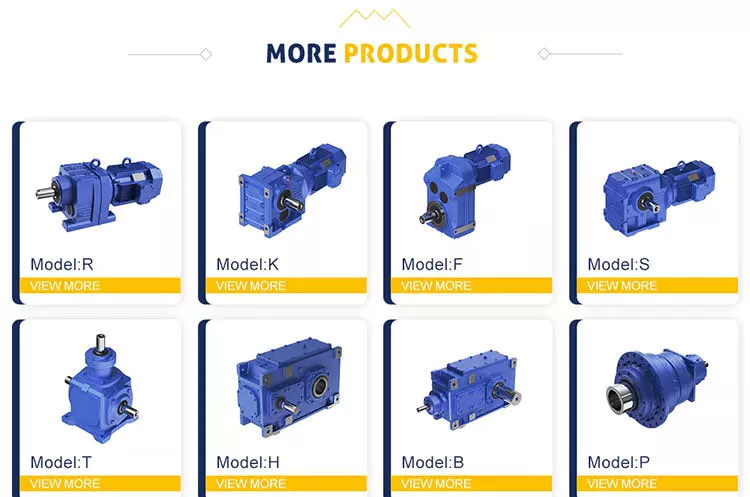 Epicyclic gearbox
An epicyclic gearbox is a type of automatic gearbox used to drive cars. Its primary advantage is its compact design, and it is more reliable and efficient than manual gearboxes. It is comprised of a sun gear and two planetary gears, encased in a ring gear called the Annulus. This system is useful for drivers who need to shift gears frequently, as they will become tired if the gears are suddenly changed.
An epicyclic gearbox consists of three different types of gears: ring gear, sun gear, and annular ring gear. The ring gear is the outermost gear and has angular-cut teeth on its inner surface. It is used in conjunction with planetary gears to provide high-speed ratios to vehicles. The sun gear also reverses the direction of the output shaft. This helps reduce transmission error.
An epicyclic gearbox uses multiple planets to transfer power between the planets. This type of gearbox is lightweight and features a high power density. This gearbox has several benefits over a standard single-stage parallel axis gearbox, including multiple load paths, unequal load sharing, and phased meshing. Furthermore, epicyclic gearboxes require more complex transmission error optimisation than their counterparts, including more than one stage.
The objective of epicyclic gearbox research is to provide the lowest transmission error possible. The process includes an initial design and detailed specification. The system is defined by its load spectrum and required ratio. Deflections of the elastic mesh are calculated to understand their strength and how much energy the system can handle. Finally, micro-geometric corrections minimize transmission error. These improvements are crucial to the overall efficiency of an epicyclic gearbox.
Extruder helical gearing
The helix in an extruder helical gearing is fixed at an angle, enabling more interaction with the shaft in the same direction as it moves. As a result, the shaft and the bearing are in constant contact for a long period of time. Typically, extruder helical gearing is used in applications where there is low excitement, such as steel, rolling mills, conveyors, and the oil industry. The bevel gear train also plays a role in these applications.
The CZPT AEX extruder drive gear is specifically developed for this specific application. The gears are compact and lightweight and offer exceptional power density and a long service life. These extruder gears are highly reliable, and they can be used in a wide range of applications, including rubber processing, food production, and recycling plants. CZPT offers both standard and custom gearing for your extruder.
Another advantage of helical gearing is its versatility. Since the helical gearing teeth are inclined at a specific angle, they can be adjusted to meet the specific needs of a given application. These gears also have the advantage of eliminating noise and shock from straight teeth. Unlike other gearing types, they are able to achieve a wide range of loads, from small to large. These helical gears are very durable and are the best option for high-load applications.
In addition to this, asymmetric helical gears have increased flexibility, while asymmetrical helical gears have lower flexural stiffness. The ratio of teeth to the shaft has a positive effect on the strength of the gear. Furthermore, asymmetrical helical gears are easier to manufacture. But before you purchase your next extruder gear, make sure you know what you're getting into.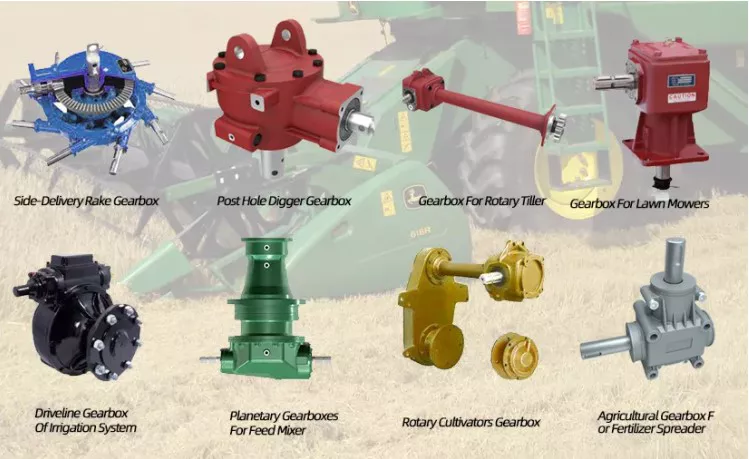 1 speed gearbox
CZPT Group Components produces the one speed gearbox. It has the potential to make cars more efficient and environmentally friendly. The gear ratio of a car's drivetrain is crucial for reaching maximum power and speed. Typically, a one-speed gearbox delivers a maximum of 200 hp. But the speed at which a car can reach this power must be high to get the full benefit from the electric motor. So, how can a one-speed gearbox improve the speed and torque of a car?
A one-speed gearbox is a mechanical device used to switch between second and third gears. It can include multiple gear sets, such as a shared middle gear for switching between second and third gears. It can also have an intermediate gear set that represents a switchable gear in both partial transmissions. The invention also includes a mechanism that makes it easier to change gears. The patent claims are detailed below. A typical one-speed gearbox may include two parts.
Generally, a one-speed gearbox will have up to seven forward gears, with each of these corresponding to a different speed. A one-speed gearbox can have five different gear sets and five different gear levels. It can have synchronized gear sets or last-shelf gear sets. In either case, the gears are arranged in a way that maximizes their efficiency. If the gears are placed on opposite sides of a car, the transmission may be a two-speed one.
CZPT Transmission specializes in the production of high-speed gearboxes. The company's Milltronics HBM110XT gearbox machine is the perfect tool for this job. This machine has a large working table and a heavy-duty load capacity, making it a versatile option for many kinds of applications. There are also a wide variety of CZPT gearboxes for the automotive industry.